GMAS Resources for Families
Learn more about the upcoming Georgia Milestones Assessment for Grades 3 - 5.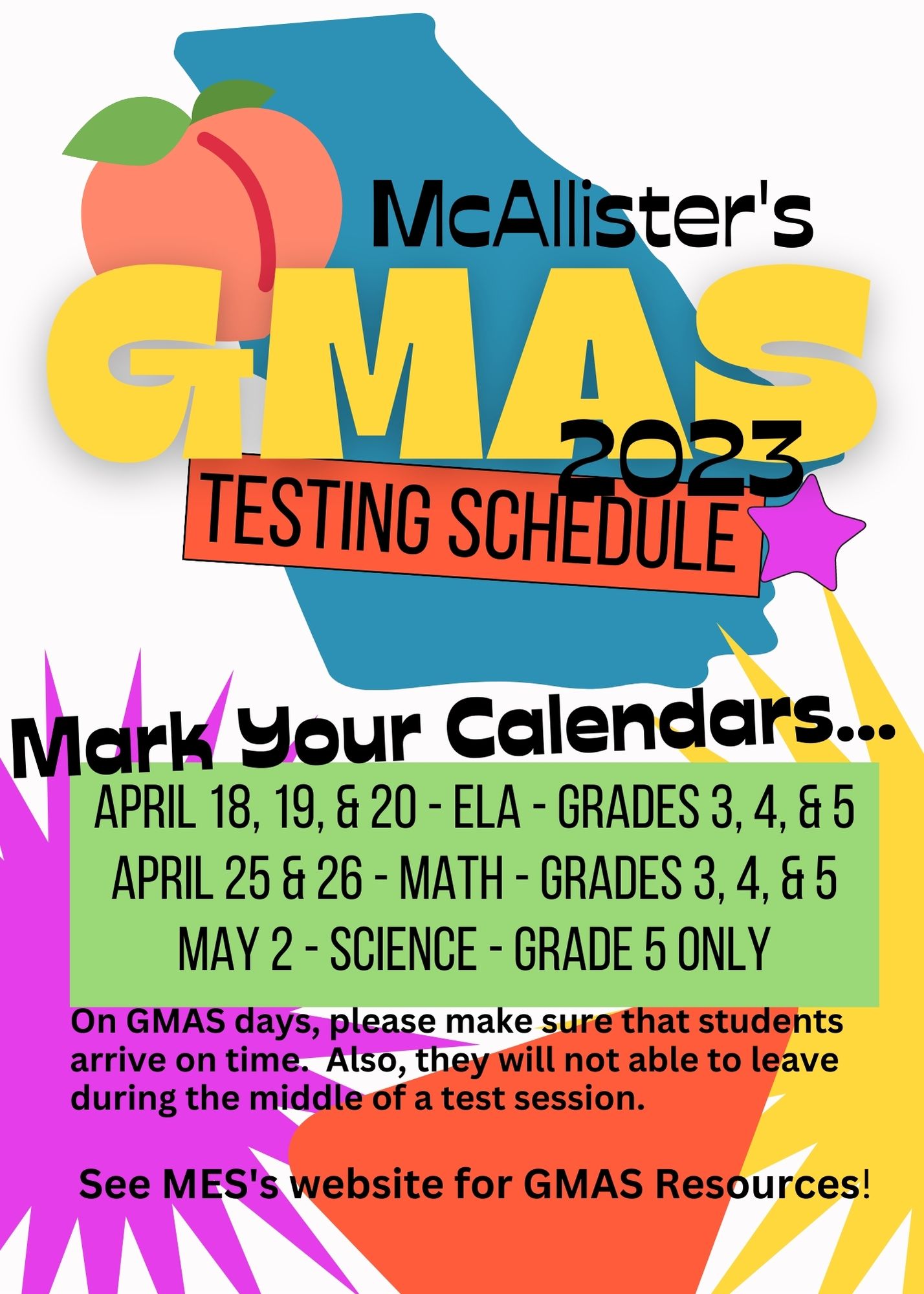 Resource Guides from the GA Dept. of Education include practice questions and learning activities for each content area.
The Online Practice Test allows students to see what the testing platform is like, practice testing tools, and practice question types.
Learn About GMAS Tech Tools
Access the GA Dept. of Education's Assessment page to learn more about the Georgia Milestones Assessment.