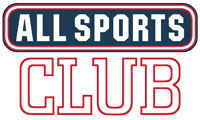 Sponsors:
The McAllister Elementary School All Sports Club is a group of students who are interested in developing skills and strategies for a variety of sports. Students in 3rd-5th Grade are encouraged to apply.
The All Sports Club will meet every Monday in the Gym from 2:45-4:00.
Parents will pick their children up no later than 4:00 in the front of the school.
First meeting will be Monday, October 5, 2020.
The deadline for Club Dues is October 12, 2020.